3D Bike
3D Bike. 3 hours project
I want to ride my bicycle
I want to ride my bike
I want to ride my bicycle
I want to ride my bike
That's how Freddy and his guys started their famous song. That's what I sang yesterday afternoon riding my "Queen of the Road". Yes, it is Her Majesty. After all, I am this bike master and have all rights to name it anyway I want…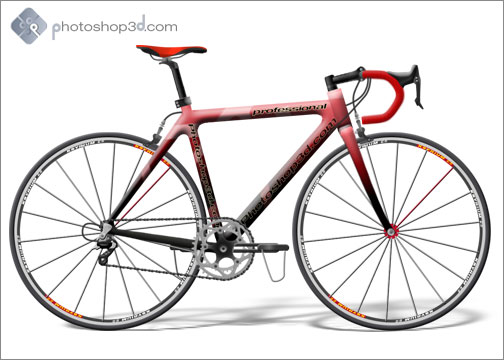 1. Silhoette of the frame of my bike was made with Rounded Rectangle Tool pieces on Alpha Channel. To make these pieces connections rounded I applied Gaussian Blur first and "Thresholded" then.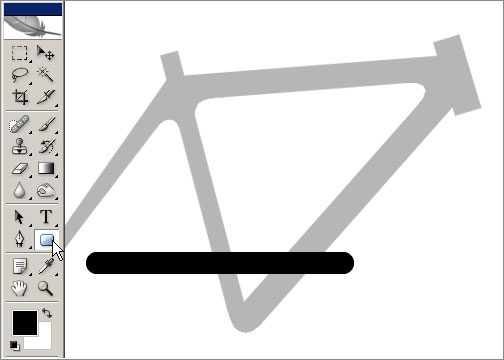 2. Bike wheels where made by bunch of the variously stroked circles. Layer Styles where applied to tire circle, small amount of Bevel/Emboss, you know… Wheels spokes were done by using not well known trick. Maybe just a few designers know that you shouldn't go to Adobe Illustrator to use its "Step and Repeat" command. Because it is right here, in Photoshop! In this particular case I created Spoke #1 with Line Tool(U) and selected my spoke. Then I needed to Free Transform it(Control/Command+T). I moved center of rotation from center of spoke right to the center of my wheel. Then… I wasn't best math student in the school, though I could easily figured out the angle rotation. With 16 wheel spokes altogether, I had 8 spokes on one side of the wheel, so my angle is 360/8=40°. So all I had to do, it was type my angle value in the Free Transform Tool Properties Palette. And now hocus-pocus. Holding three main keys(Control/Command + Shift + Alt/Option), I started my "Finger Dance"(this sentence is copyrighted by me… use it only with reference to Photoshop3d.com or me, Felix d'Obrin)… So, Control/Command + Shift + Alt/Option… and of course T. Again and again. Result of my "Finger Dance" is seen in the picture below. Last, I duplicated spokes Layer and rotated it 20° CW(or CCW).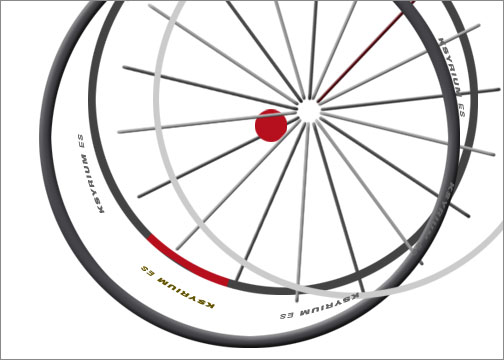 3. To all of my shapes I applied Layer Styles. See its detailed settings from images below :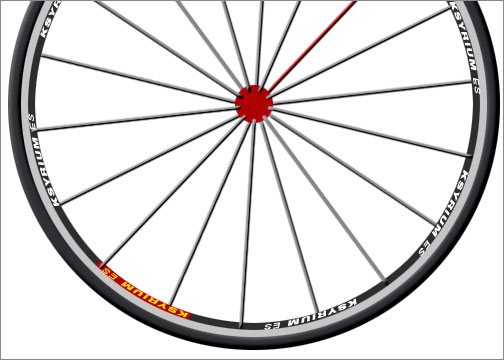 4. Similar technique I mentioned in the paragraph 2, I use creating star. The difference was, instead of using Properties Palette I did it manually, with Info Palette… just for fun.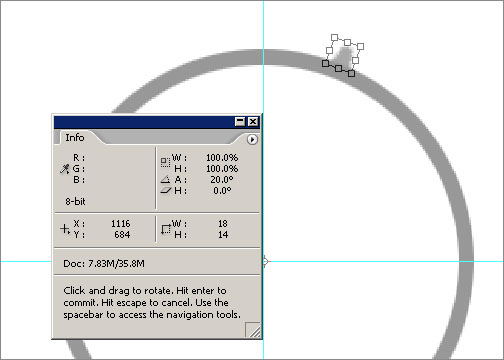 5. Star itself was made with Poligon Tool(U) and setting shown in the picture.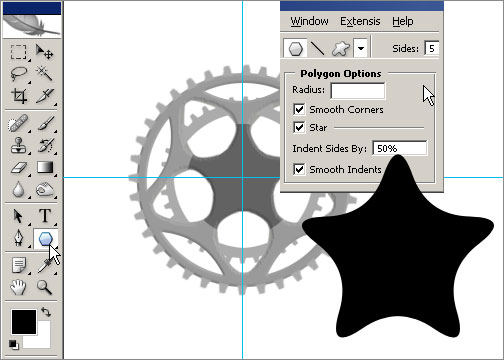 6. Chain needed a bit of my attention. First I made link piece and defined it as a Brush. In the following step I made chain Path. To properly set links on my path I used Shape Dynamics in the Brush Palette. All options and controls set to "0" and "Off", except Adgle Jitter – its control should indicate "Direction". Only then we will receive willing result.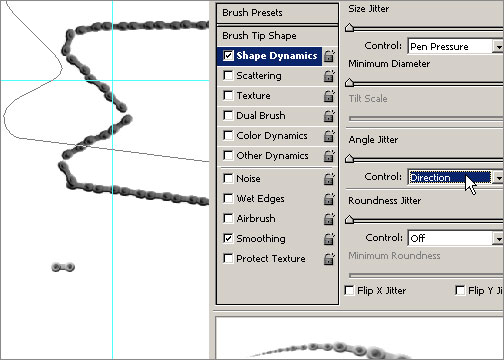 7. Unexpectedly, problem with frame texture was solved quite easily: Satin option of Layer Style Palette gave me want I wanted.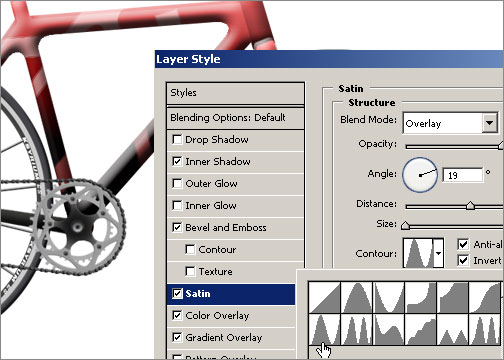 8. As always, the rest of things were matter of time and technique. Tell you the truth, I was awfully bored making those tiny things… But give me some credit – I finally finished this project.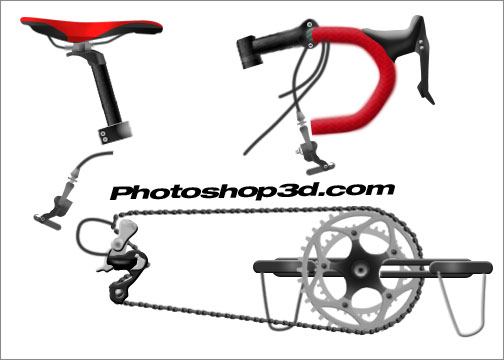 Written by okgrafix on April 5th, 2007 with 2 comments.
Read more articles on artificial.