3D Envelope
3D Envelope. 15 min project
Oh, those importent documents! I feel diziness when I got 'em in my mailbox… Anyway, here's simpliest way to create crumpled yellow envelope. I usually hate give detailed information, such as an exact parameters. After all, we are artists and gotta be creative and enthusiastic to find new, our own ways to depict this or that particular object or texture. Since this tutorial intended for beginners, I will try to be perfectly exact.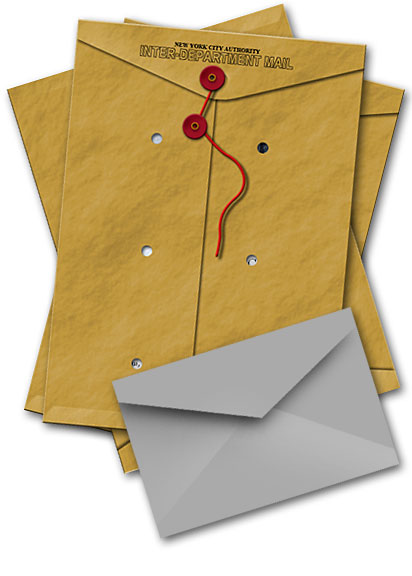 1. Open New Document. Make sure your Fore/Background is set to Black&White, if not, hit "D" on your keyboard. Go to Filters. Render -> Clouds. Then Stylize -> Emboss Angle=135°, Height=8, Amount=141. Then… Hue/Saturation and check Colorize box. Insert following settings: Hue=38, Saturation=43, Lightness=0.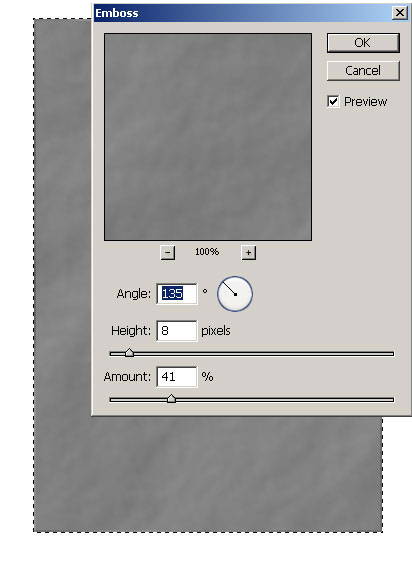 2. To finish this project is a metter of time… Create left, right, bottom and top flaps, willingly on separate Layers and apply drop shadows of a smallest value( I used Layer Styles, Blend Mode=Multiply, Opacity=65°, Angle=120°, Distance=5px, Spread=0, Size=10px, rest values leaves as is) to each of them. Make other elements, those red circles(heck, dunno how to call 'em) and thread, holes, text, etc. Put some documents inside to make it look even more realistic. Gocha?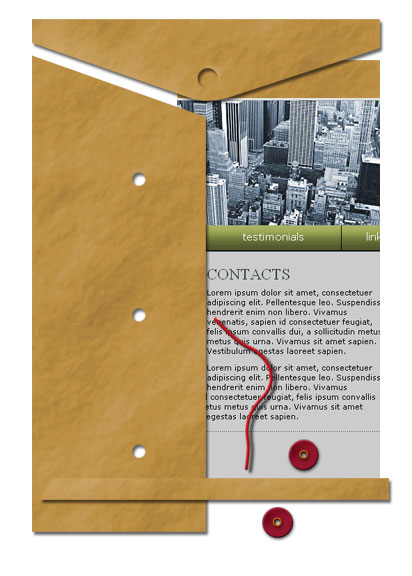 Written by okgrafix on March 10th, 2007 with no comments.
Read more articles on artificial.