3D Violin
3D Violin. 3.5 hours project
Last night I felt kinda lonely. To fill those lonely hours I decided to re-read "Baskerville Hound" by famous Sir Arthur K. Doyle. After a while my melancholy went away – I understood what I need. Paganini concerto #2 De La Primavera was my choice! Dunno, if Mr. Holmes ever played maestro's themes, though I am sure, he'd like it*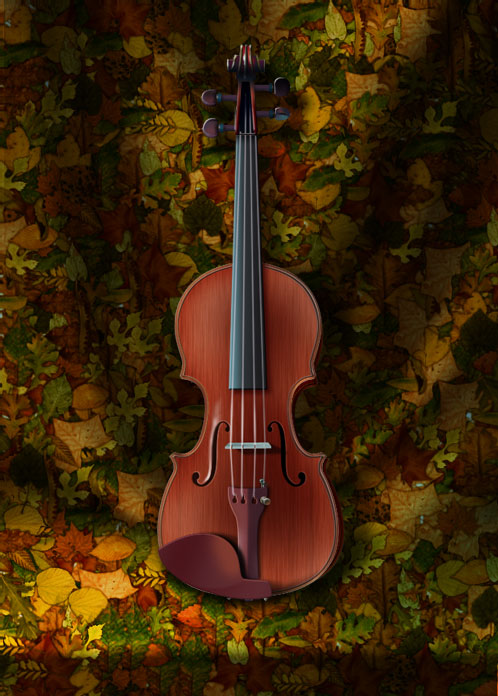 1. First of all I created Paths for my future shapes. Pen Tool is definitely best weapon to do so. I carefully outlined halves of violin's Body, Neck, Head and those parts elements.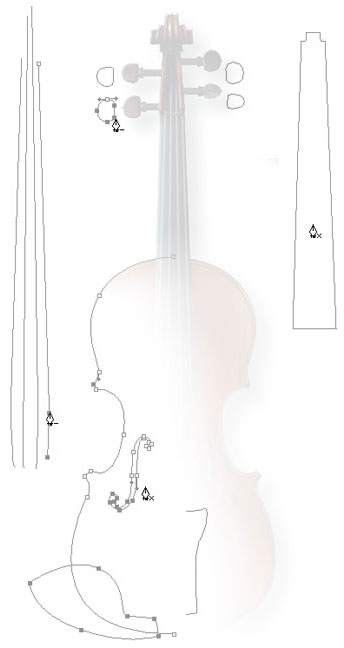 2. When I finished with Paths, I loaded each of them onto New Layer and fill in black. Since violin is a quite simmetrical thing, I duplicated each of filled in black shapes and flipped them horizontally with Transform Tool. My following step was crate texture for violin Body. Fiber Filter(you can find it under Filter -> Render) is quite unused and forgotten tool in my arsenal, was perfect match to make realistic wooden texture. I created New Document of a huge size(4in by 22, with 300 dpi resolution) and applied Fiber Filter to it. Then I copied result to my violin project. I resized fibered texture to meet violin shape dimensions, applied Hue/Saturation to match color of a wood and cut off violin shape.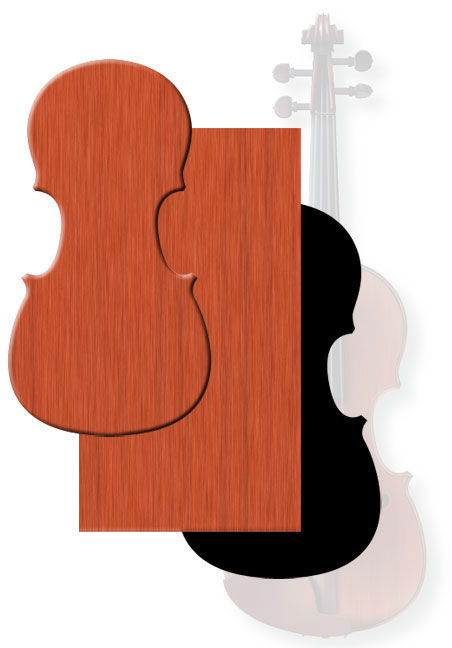 3. In last two steps I mostly beveled violin Body and Body parts with Photoshop's Layer Styles.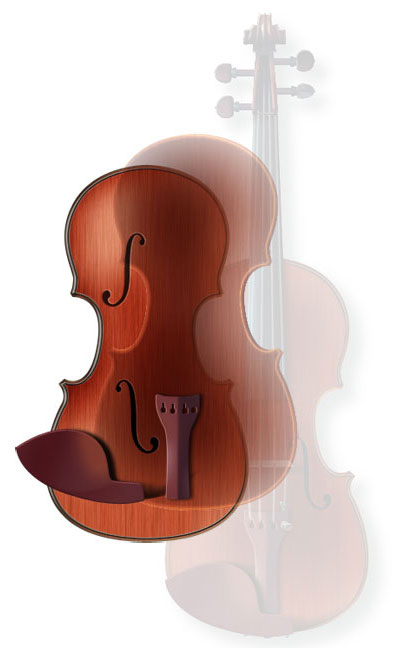 4. Very similarly to previous proceedures I applied Layer Styles to violin Head and Neck.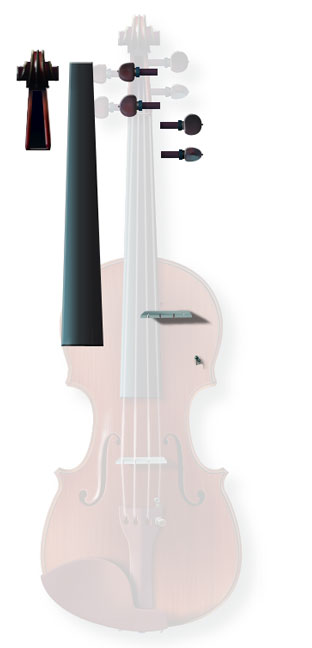 5. In last step I assembled all violin parts together. Made drop and perspective shadows. Finalized this project with highlight touches. BTW: Background drapes were made with Gradient Tool(multiple grayscaled bends), distorted with Liquify Filter and colorized with Hue/Saturation and saved as a separate drapes.psd file. Crumpled violin drop shadow was made with Filter -> Distort -> Displace, where source was taken from drapes.psd file… That's all, folks!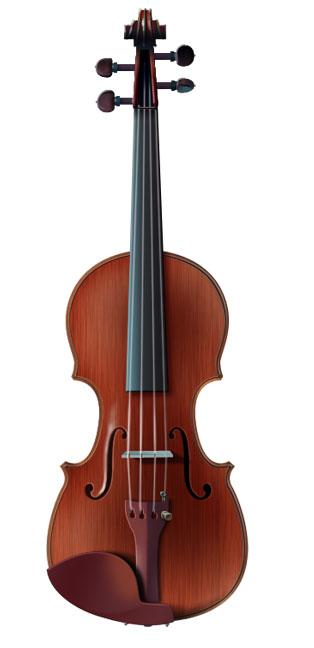 Written by okgrafix on March 5th, 2007 with no comments.
Read more articles on artificial.