3D Grape Cluster
3D Grape Cluster. 20 min project
In this pretty simple tutorial I will show you how to create dimensional grape cluster in no time.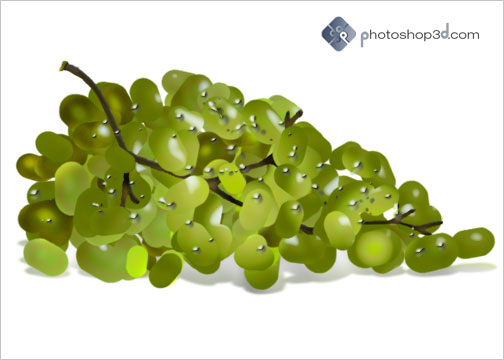 1. As always we start from absolutely artless shape. In this particular case I used Rounded Rectangle Tool of a Radius=66. Then I duplicated it to a New Layer.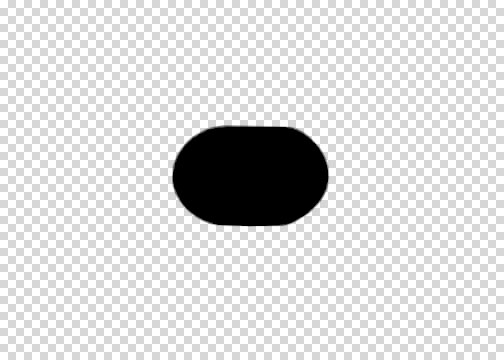 2. This step is most important in a terms of creation a single grape. That's why I made three different snapshots to show you Layer Style settings. First I applied Inner Glow gradient.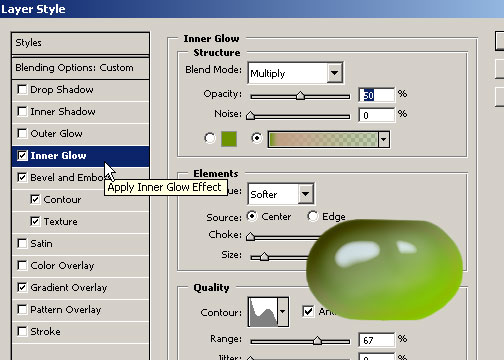 3. To make realistically looking spotlight I checked Texture under Bevel and Emboss and used Photoshop default texture, called "Bubbles". I moved Scale and Depth sliders back and force 'till I found perfect spot I needed.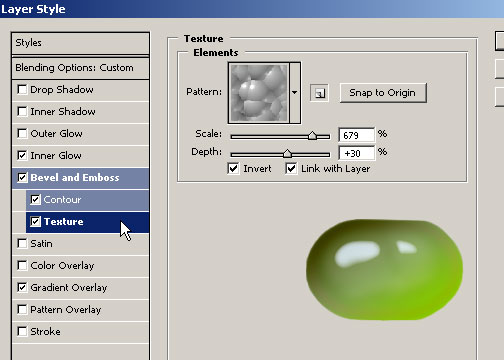 4. Gradient Overlay gave me a chance to set a gradient color to my grape. I saved created Style and gave my baby name "Grapie"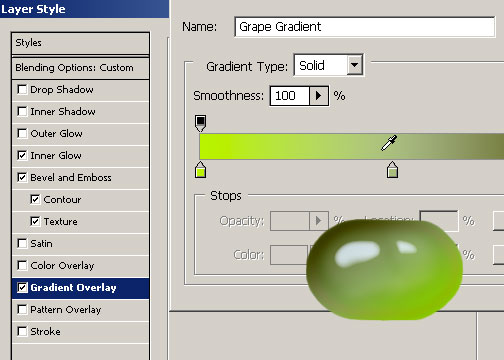 5. I made a Custom Brush from a shape I created in step 1. Then New Layer and applied "Grapie" Style to it.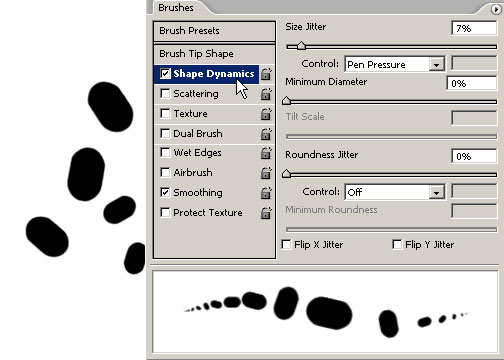 6. All I got to do it was to paint, using my Custom Brush. After 8-10 dabs I created a New Layer under and merged stylized Layer with empty Layer, which gave me Layer, uneffected by any style. I repeated this sequence 10 times, keeping all created eleven Layers visible in order artistically manage position of all little greenish ellipses. I added limb, water drops and a drop shadow to complete this, as I said earlier very simple lesson.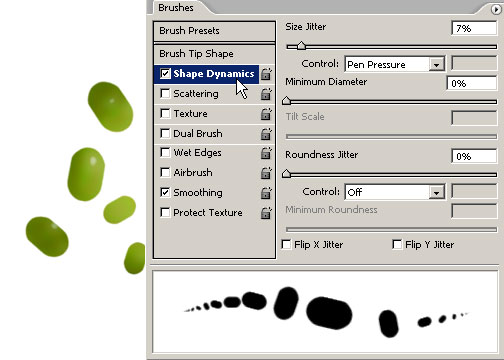 Written by okgrafix on March 29th, 2007 with no comments.
Read more articles on organic.