3D Nest
3D Nest. 15 min project
Friend of mine told me funny story about english pointer who instead of carry his hunting duties, converted himself to a guard of a nest of a wild duck. I couldn't keep myself to illustrate that tale…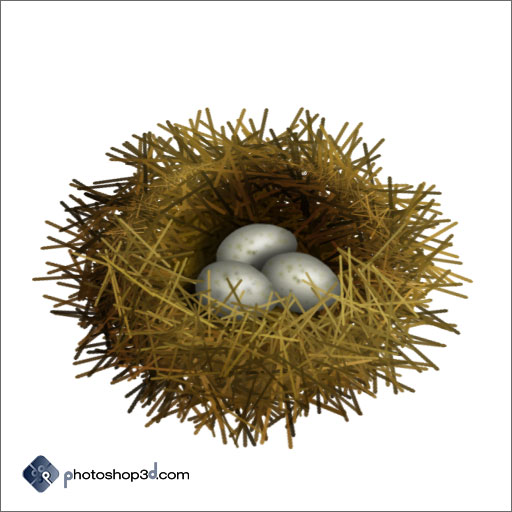 1. Don't ask me why I decided to create perfect circular selection right in the middle of my document, using guides. Maybe because I am a perfectionist… Dunno…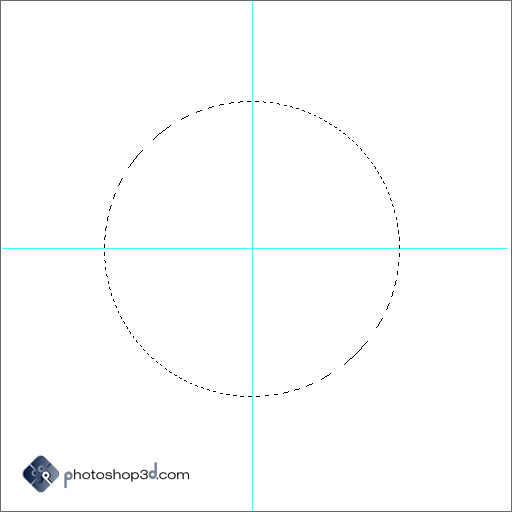 2. Then I made kind of a sloppy working Path from my perfect selection and name it "Nest Path" as you see from the picture..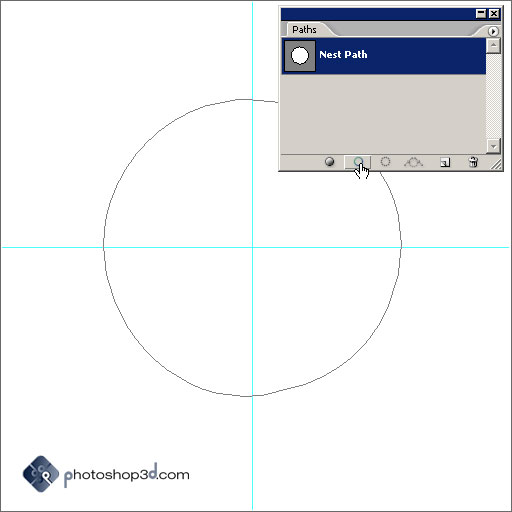 3. This step is highly important in a term of creation of a straw nest. My Custom Brush Tip Shape looks like a thin line(swatch 121). Even though it is angled, you can make it straight.. Use settings from the image below.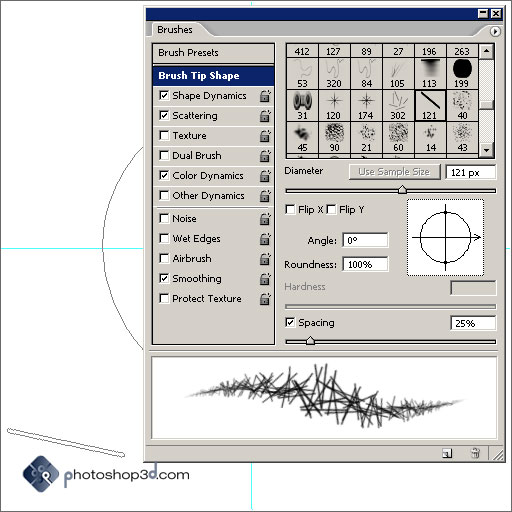 4. In this step I defined colors for Custom Brush Color Dynamics. Maybe I made colors bit too bright, so you can correct it for your project, if you wish.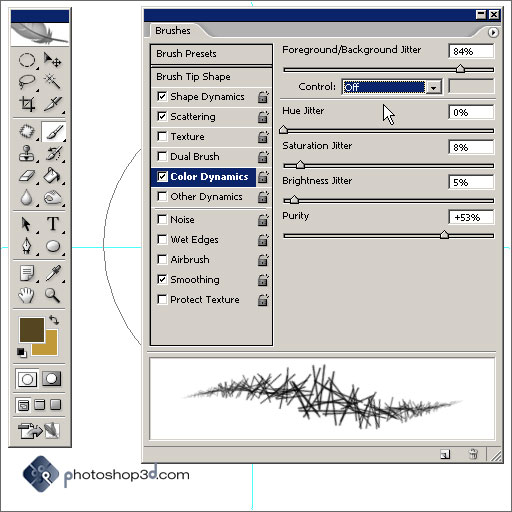 5. I clicked on a "Stroke Path with Brush" button in the Path Palette to receive desirable result.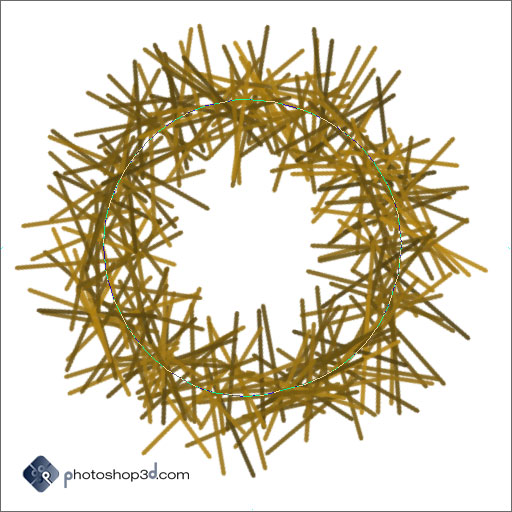 6. I stroke again and couple times more. To make it looks 3 dimensional for the final stroke I clicked on "Stroke Path with Brush" button, holding Alt/Option Keyboard Key. It opened "Stroke Brush" dialog box, where I checked "Simulate Pressure"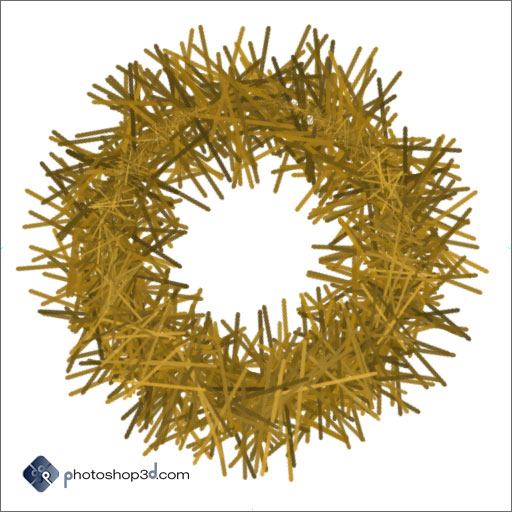 7. My next proceedure was make insides of a nest. As you probably figured out I used same Custom Brush.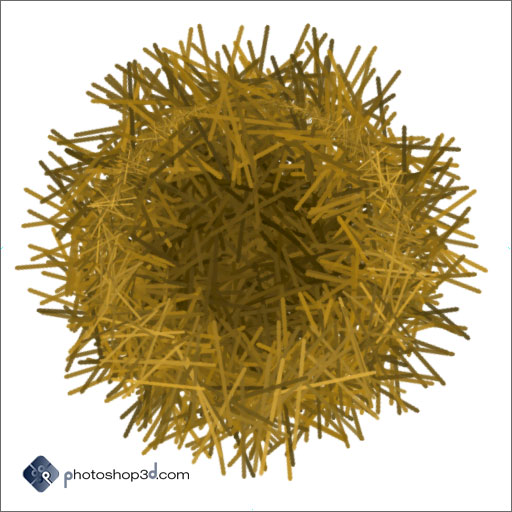 8. Burn and Dodge Tools are great helpers to create illusion of a 3d object and and couldn't avoid chance to use them to make effects of light and shadow of a nest.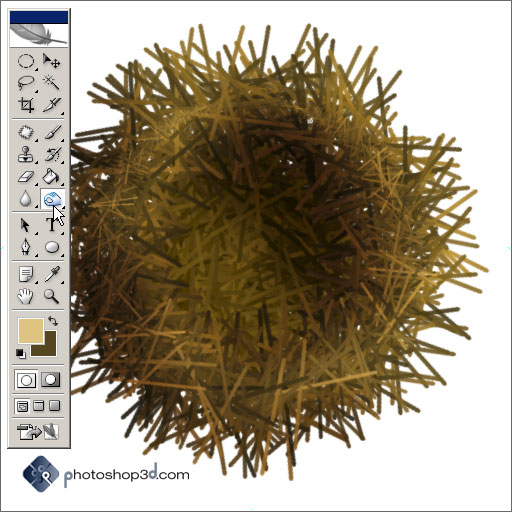 9. All I got to do it was create eggs. With Elliptical Marquee Tool I made oval selection and using Warp Tool distorted my selection to the needed shape. I filled selection in pastel beige color and applied shown Layer Style to it. Some Drop Shadow and voila! Eggs are in the nest. Should I tell how I made a portrait of english pointer? Guess…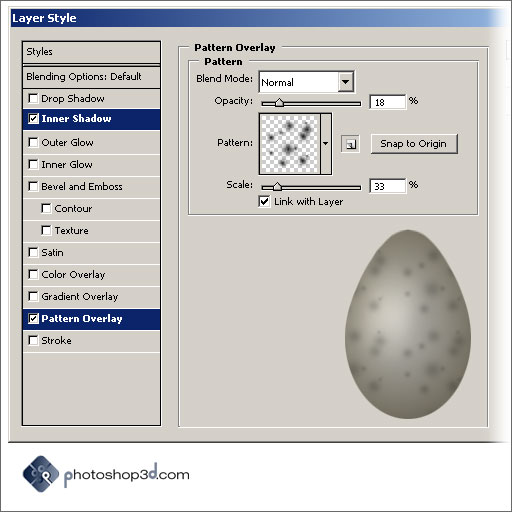 Written by okgrafix on May 1st, 2007 with 2 comments.
Read more articles on organic.