News
To see all projects go to Archives or click here.
January 27, 2008
3D Donut. 15 min project
I am back after a long time break with new project for Photoshop beginners, you can find this lesson right here
.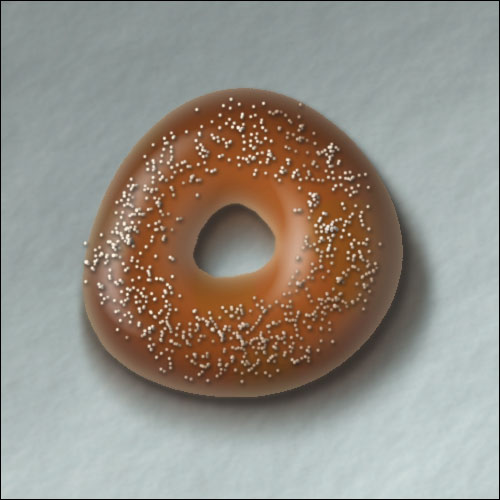 August 19, 2007
Painting in Photoshop
As you probably noticed from my previous posts, I am desperate canine lover and have around 300 artworks, depicting dogs of many breeds, sizes and colors. Among many natural painting techiques: pencelling, inking, watercolor, gouache, acrylic, oil I am proficient… Photoshop is one of my favorite. Because(this sentence for snobs, those who think computer painting is unnatural, machine thing), Photoshop is a toolbox, just a toolbox in a hand of an artist. You evenly can create a masterpiece or piece of …
Anyway, I will introduce you to my way of painting in Photoshop and some helpers, I learnt from others, like Bobby Chiu and my own inventions. I am in a process of writing this tutorial, so please come back to read it. See you later…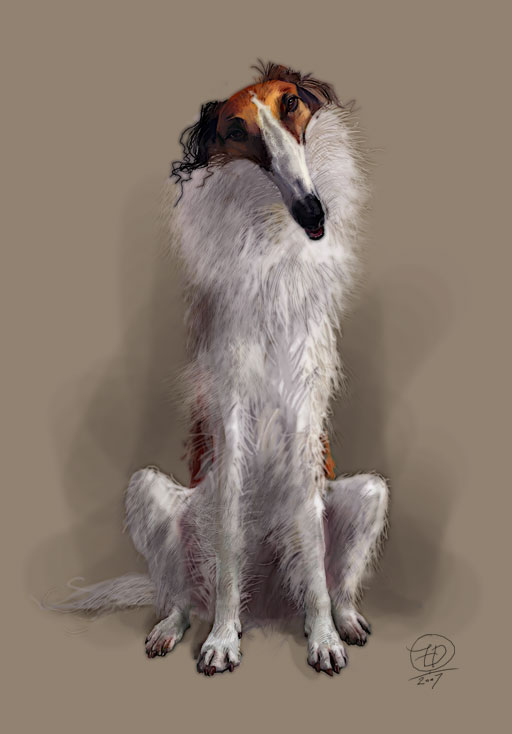 August 7, 2007
3D Chocolate. 30 min project
Today is a day of confession. I am an chocolate addict. I eat 2 bars a day on a regular basis. Probably can do more.Most definitely. Just never 've been brave enough buy more… Once I was in Paris and stuck in amazement at a door of a little belgium choco store(somewhere in Saint-Germain, somewhere at a corner of Rue Cuvier & Rue Jussieu. It was just like a golden bonbon dream… But well my digital chocolate lesson not actually about chocolate itself, but rather I invented how to create metallic foil effect in Photoshop. At least, I have never saw this effect made by somebody else… So, here you are… eat my choco right here!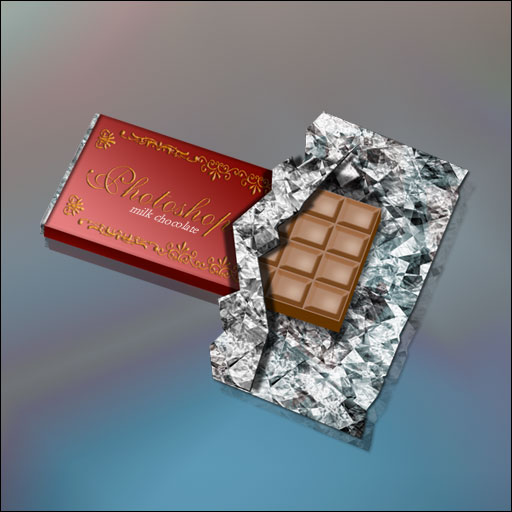 August 6, 2007
3D Cactus. 1 hour project. In memory of my beloved Red Caca.
There was King Cacatos I and Queen Cacacia. Once Queen Cacacia gave a birth to little cactusie. Happy parents gave newborn princess name Red Caca(read: kaka, has nothing in common with a product of digestion though), because she was blushing anyone looked at her. She was so tender and gentle and had absolutely no stings at all. They lived in a small "Claypot" castle, small, but cosy.
Once, officer of Royal Air Force, lieutenant of Fly Squadron Di Mosca flying high in the sky, noticed young princess. And, certainly fell in love with her, right from a first glance. And she also deeply loved brave officer. They started to date. And with each date their love grew high.
Okay, let's make story short… Once our lover Fly was send for a mission and never got back. Nobody knew what happened to daredevil. Princess Caca shedded her tears days and night, days and nights, untill she died. She knew wet kills cactuses… but even though, she would never stop.
See the little hole on the left. That's was my Red Caca place… Well… this project is ready for studying. Click here to see it.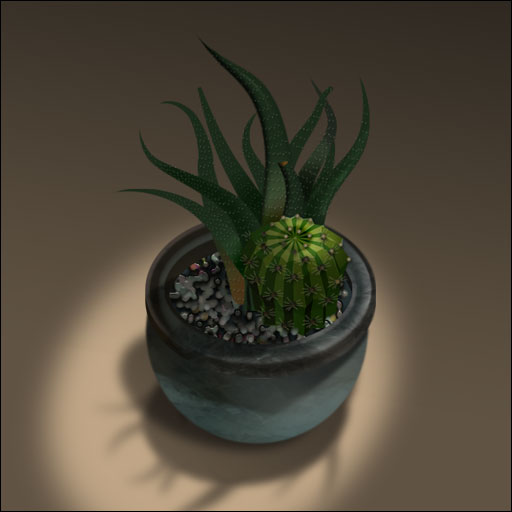 August 2, 2007
3D Tennis. 1 hour project
First tennis rule I learnt was: hold racquet by its handle just like you'd hold a little bird. Not too tight, not to loose. Do not choke it and don't let it go. Same thing about Wacom Pen…
Another most important lesson I got, was: if you got first decision, follow it immediately. For example: you decided strike hard, but in a fraction of second another "smart" idea coming to your head. What about deep top-spin? Balance between two completely different decisions will cause you send your winning ball right to the net. Thanks God, we have Photoshop and always can "undo" wrong decision.
Click here to view new lesson.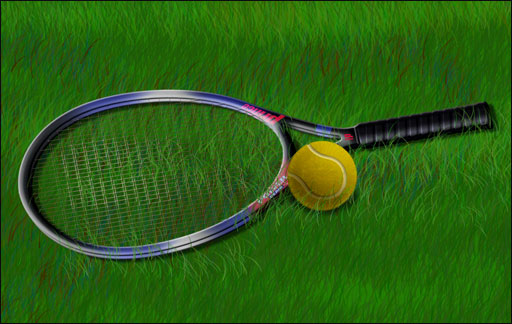 August 2, 2007
3D Octopus. 1 hour project
When I was little boy, I liked spent my time in front of a small TV screen, breathlessly watching Jacques-Yves Cousteau ocean travels on his famous Calypso ships.Maybe old "souvenirs" caused me to depict magical dweller of ocean deep – Mr. Octopus… Despite this image looks pretty complexed – it is very simple in real! Click here to see this project.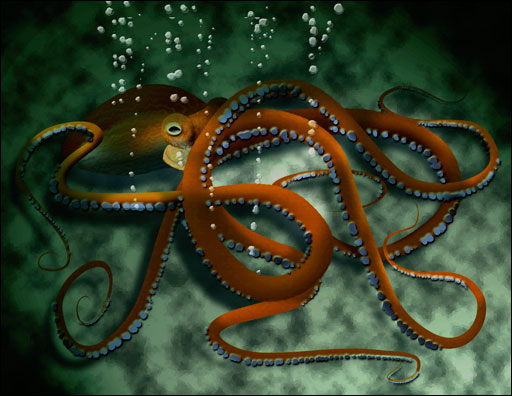 July 24, 2007
Finally I came up with a new project! Actually, nothin' special. Just simple hourglass.

What thing we value more than anything? Time. What thing we waste? Time. This simple subject caused me get thoughtful(what's not happening to me very often) and I decided dedicated my time depicting a time holder… Click here to get it.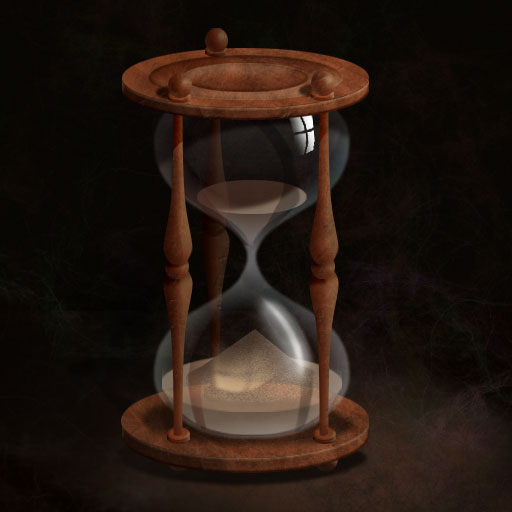 July 4, 2007
Sure, you've decided this site is dead. No way! I have no excuses, just to say I was very busy doing lot of things: web sites designs, props and illustrations for game developing company, etc.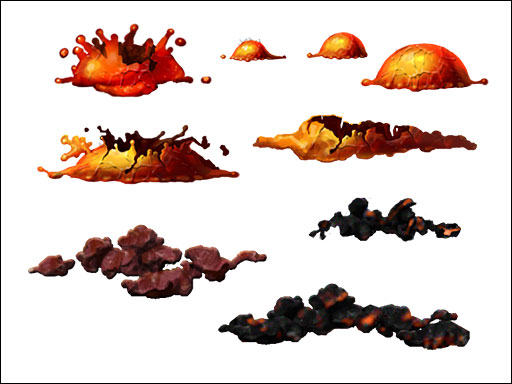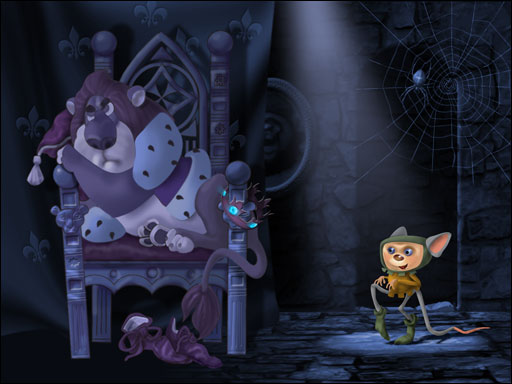 illustration to AKC(American Kennel Club) Gazette(which is really magazine) was completely made in Photoshop. Of course with its only native plugins and some custom brushes.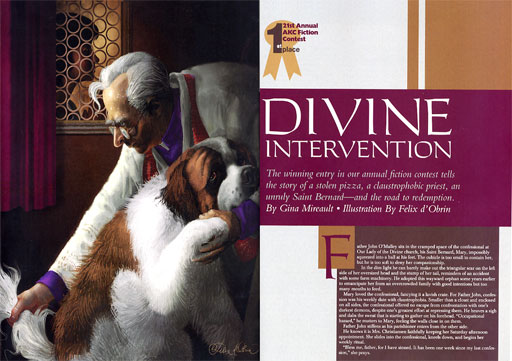 Even though I have no ideas for future 3d projects yet. I promise to come up with new one very soon. See ya!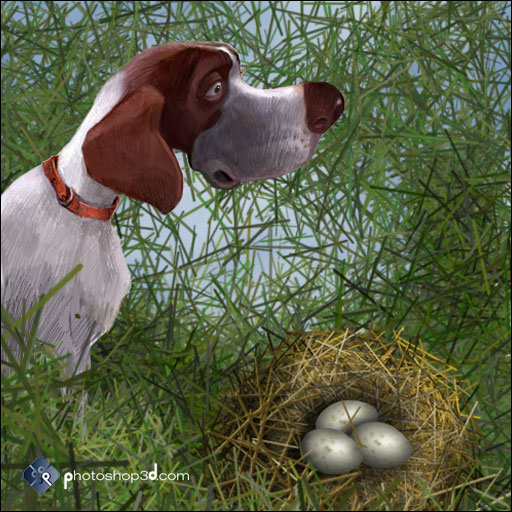 After a long break made ne project called "3D Nest". You will learn how useful Custom Brush in Photoshop. Click here to see it.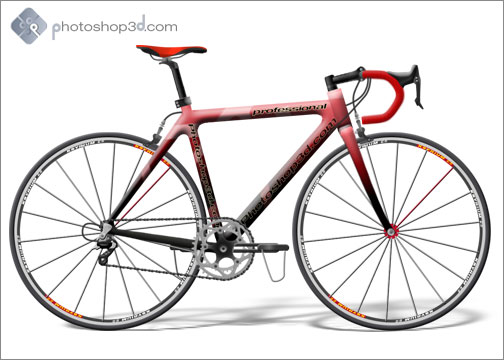 We have new published tutorial called "3D Bike". Locate it here.
March 28, 2007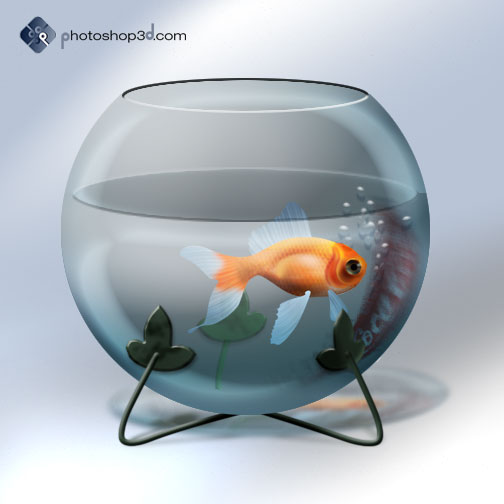 Just finished new "Goldfish tank" project. Click here to see it.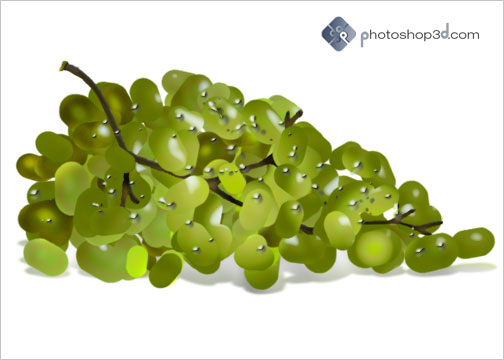 We have new Organic tutorial called "3D Grape Cluster " to see it, please click here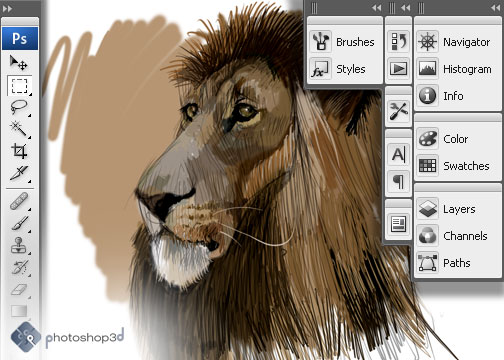 Please visit our Video tutorial section to see "Sketching lion head" part 1 click here
Coming soon: Two editions of Photoshop CS3

| | | |
| --- | --- | --- |
| | | Adobe® Photoshop® has always been at the forefront of digital imaging innovation, and we've given you a taste of things to come with the Photoshop CS3 beta. Today, we want to share the news that spring 2007 will bring not just one, but two editions of Adobe Photoshop CS3 software: Adobe Photoshop CS3 and Adobe Photoshop CS3 Extended. |

Photoshop CS3

Photoshop CS3 Extended
Your first introduction to Photoshop CS3(available for public download since December 15th, 2006) will probably surprise you with new UI. They now give you an option to switch between old(two columns) Toolbox and new one row Toolbox. Also improved Pallets. Due to saving work space they are nifty, smaller. User can expand or reduce the size of the palette drawer by dragging its vertical border.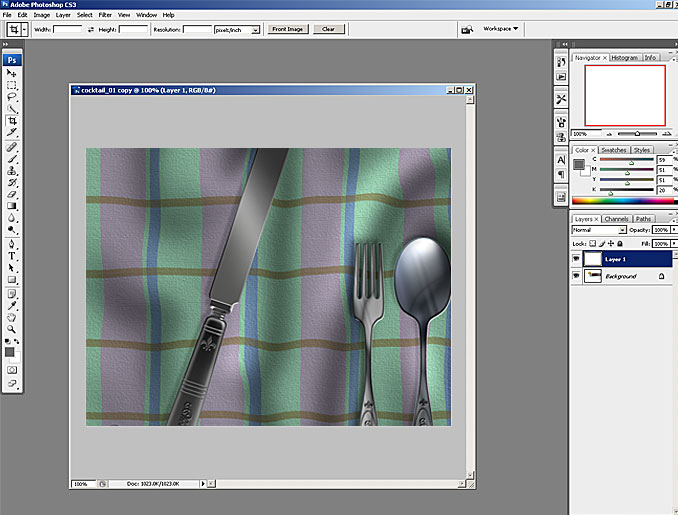 Vanishing Point Filter turned Photoshop CS3 to a 3d simulation application! Updated Vanishing Point Filter let user implement one image into multiple plains. Note: cylinder caps and its drop shadow were also made with Vanishing Point filter.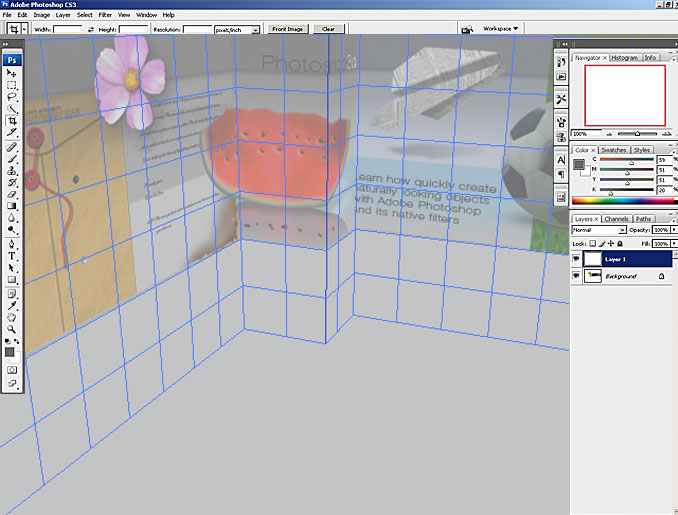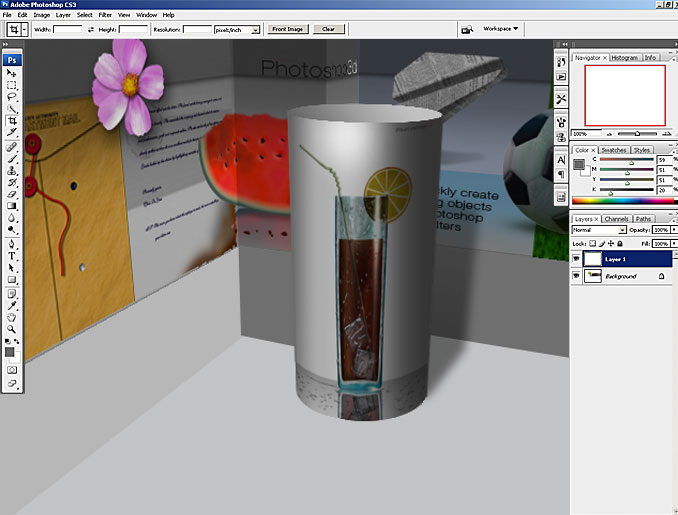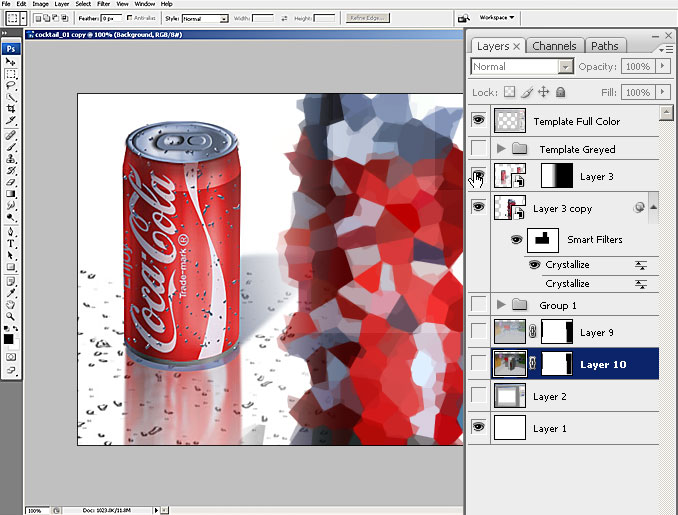 If somebody interested in private Photoshop 3d classes in New York, feel free to email at: okgrafix@photoshop3d.com. Other classes are also available:
1. Adobe Photoshop for beginners;
2. Adobe Photoshop – Digital Painting
3. Adobe Illustrator
(I am a winner of Tektronix 1994 contest as Illustrator artist)
4. Adobe Dreamweaver for beginners
5. Adobe Flash for beginners